Our Online Fitness Coaching is:
Personal: Don't waste time on exercises that don't work for you. Our custom workout plans mean you see more results in less time.
Flexible: Is your schedule insane? Don't have time to visit the gym? Take your trainer with you anywhere, anytime.
Sustainable: 24/7 access to your custom-designed workout plans, instructional videos and support means you never have to sacrifice your fitness goals to your schedule again.
Proven
More time in the gym does not equal more results. Our programs are created using science-based variables that have been proven to SHED BODY FAT while spending LESS TIME in the gym.
Flexible
TRAIN ANYWHERE: As long as you have access to your phone, you can follow your video-demonstrated workout anywhere!
TRAIN ANYTIME: Work out on your schedule, not your trainer's schedule.
Effective
We'll hold you accountable! Our mobile training app syncs with MyFitnessPal and FitBit, which allows us to see all your daily fitness data and allows you to message us for questions and support!
Affordable
Online training allows you to get an entire month of MUSCLE-BUILDING workouts for the same price as ONE or more personal training sessions.
Meet Sara & Ryan
We're passionate about helping you meet your fitness goals with our fun, effective, and sustainable approach to fitness and nutrition.
We Can Help.
Through all of our experience in working with hundreds of people in similar situations, we have been able to not only help them achieve their goals but also teach them how to continue their progress in a sustainable way!
We don't believe in fad diets or spending hours at the gym to get results. Our style of training allows you to efficiently maximize your time in the gym so you attain your goals in less time. Our approach to nutrition will teach you the fundamental habits of balanced eating so that you are left feeling energized…not deprived!
Stronger, Healthier, You.
We have seen amazing transformations in our clients, and we know that your goals are within your reach! Not only can you lose weight and build muscle but you can have fun doing it. Our creative workouts and easy-to-follow meal plans will get you the body you've always wanted.
Unlimited Virtual Class Pass
All-Access Workout Database
✔ Mobile Fitness App
✔ Thousands of video-demonstrated exercises
✔ Unlimited access to 30+ custom Green Zone workouts that can be done at home or in the gym. New workouts rotated monthly!
✔ Quick, fat-burning workouts, body weight only workouts, 20-minute HIIT and advanced muscle-building routines!
✔ App syncs with MyFitnessPal or FitBit
✔ Maintain your workout calendar and track progress
✔ Included FREE with ALL gym memberships
✔ 7-Day Free Trial!
Custom Fitness Program
✔ Custom-designed fitness plan for each week
✔ Macro coaching
✔ 24/7 support from your trainers. Get answers to your questions within 24 hours!
✔ Mobile Fitness App
✔ Thousands of video-demonstrated exercises
✔ Unlimited access to hundreds of custom Green Zone–created workouts. Workouts range from quick, fat-burning 20-minute HIIT workouts to advanced muscle-building routines!
✔ App syncs with MyFitnessPal or FitBit
✔ Maintain your workout calendar and track progress
✔ 7-Day Free Trial!
Meal Plan
4 Different Plans to Choose From
$19.99
✔ 4 weeks of easy-to-follow meal plans with meals & snacks for each day
✔ Grocery shopping lists to save you time in the store
✔ Pre-calculated calories and macronutrients for every meal
✔ Nutrition guide which includes tips on eating out, supplement recommendations, meal prep instructions and more!
✔ Portion guides to help you feel confident every time you fill your plate!
✔ Men's & Women's plans available for Muscle Building or Weight Loss
30 Day Slim Down
male and female plans
$29.99
✔ Mobile Fitness App
✔ Calendar with pre-loaded 20-minute workouts that can be done in a gym or at home.
✔ 4 weeks of easy-to-follow meal plans with meals & snacks for each day
✔ Nutrition guide which includes tips on eating out, supplement recommendations, meal prep instructions and more!
✔ Email reminders for scheduled workout check-ins.
✔ 24/7 access to us through the messenger feature on the app in case you have any questions or need further guidance along the way!
Frustrated with trying to meet your goals
Fatigued, bloated or suffering from joint pain, lack of sleep or slowed digestion
Ready to ditch the "yo-yo" dieting and hours wasting time in the gym and transform your life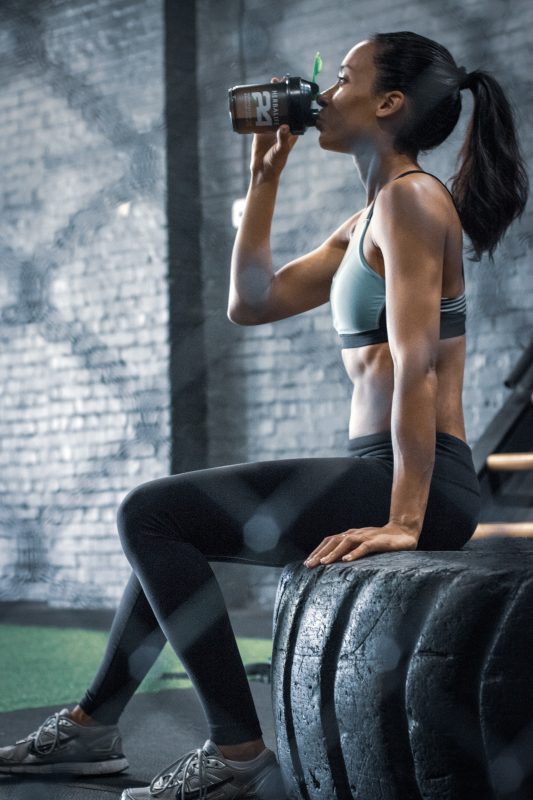 Need to jumpstart your fitness?
Kick-start your new lifestyle with the Green Zone Fitness 30-Day Slimdown Challenge
Green Zone Fitness has created a 30-DAY FITNESS CHALLENGE using science-based variables that are proven to deliver results!*
We've personally designed these 20-minute workouts and easy-to-follow meal plan to help you:
lose body fat
maintain lean muscle mass
achieve measurable, SUSTAINABLE results in less time
For years, I said I was going to work out for strength, toning, and overall balance coordination. I did so sporadically and often became bored with the routines either at the gym by myself or with a personal trainer. I finally made a personal commitment to find the right trainer who could help me become accountable. I would never have continued my workouts if not for Green Zone. Ryan is encouraging, experienced, and committed to helping me achieve my goals. Workouts are not boring. He creates a variety of customized plans to avoid any injuries and he is well aware of any limitations because he listens and is extremely knowledgeable about fitness and nutrition. I would recommend Green Zone to anyone who wants a new outlook on their overall physical fitness.
– Jan S.
I have known Sara for some time and have observed her transformation both physically and in lifestyle, and realized that I wanted to be like her, taking care of myself and feeling good physically, as well as emotionally and looking good too. I have to be honest, I love to look great and so working with Sara has been life-changing. When your life partner wants to eat meat and has chosen a different health path, it's easy to follow. Their program has given me the discipline to eat well, find new foods to expand my menu and keep me on track with easy workouts, which, for now, is what I can handle. Sara's approach has been to customize a plan that is sustainable. She is awesome and I am grateful for the work we are doing together!
– Barbara T.
I am 57 years old. I felt tired, weak, and overweight. Sara helped me increase my energy and strength with her suggested workouts. Also, her meal plans have not only been beneficial to reduce weight & gain muscle tone, and they are also delicious. I feel so much better. Sara is great to work with, and has been an inspiration and blessing to me!
– Anne D.
The Green Zone has improved my life! I've learned to put my health and working out first. Working out has become such a natural part of my routine. Ryan holds me accountable and I appreciate how he encourages and pushes me to be my best. He's amazing at what he does!
– Ashley T.
Sara and Ryan are true professionals and take their business of improving client's health/lives/happiness/satisfaction to a new level. I wouldn't have reached my goal of losing 30 pounds without them. I feel healthy and light and feel confident that I'll keep the weight off because I have a real solid plan which has helped me create new habits where bad ones held me back. They are amazing people to work with.
– Mike R.
I've never been consistent enough to reach my fitness goals until working with Green Zone! Ryan and Sara are both awesome trainers but even more so awesome people! Always on time, always professional, and always worth it! If you're serious about setting and exceeding goals they will not let you down!
– Adam S.
Extremely knowledgeable and friendly trainers! The app is a helpful resource for training. Reasonable prices make them a great value. The programs feel very personalized to cater to my fitness goals! Highly recommend giving them a try!
– Jared S.
What Happens When You Get Started
Getting to Know You

First, we start off with a detailed questionnaire about your fitness goals, preferred workout days, equipment available and more.

Crafting Your Plan

Within 24 hours of receiving your completed questionnaire, we'll send back a custom workout plan, designed for your needs and goals.

Working Your Plan

Workouts are input into your calendar on a weekly basis, so you're never left wondering what you should do next.

Crushing Your Goals

With 24/7 access to your workouts, instructional videos and support from your trainers, you'll feel empowered, motivated and excited about incorporating fitness into your life.
Whether you're using a hotel gym, exercising in your living room or at Green Zone Fitness, you'll feel confident that you are maximizing your time while achieving optimal results!
Frequently asked Questions
*Disclaimer: There is no guarantee of specific results and results can vary. To read our full disclaimer, click here.