Skinny Cucumber Jalapeno Margaritas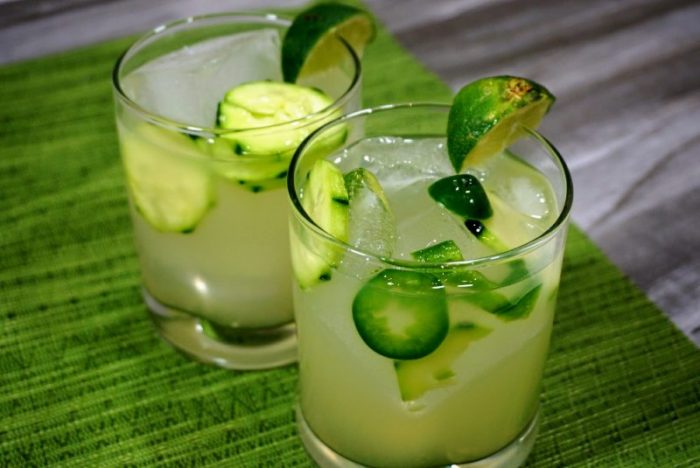 Servings: 2     Calories: 93
Ingredients:
3 oz tequila
3 oz water
Juice of 2 limes
4 slices jalapeno without seeds (use gloves to slice jalapeno and be careful not to touch your face)
8 slices cucumber
Juice from 1-2 orange slices
1 organic stevia packet
Directions:
Put everything into a shaker cup with ice.
Shake for 15-20 seconds
Pour into glass with ice, adding the cucumber and jalapeno from shaker cup
Enjoy!
Note: You can also use agave to sweeten but that will alter macros.
Want help with plant-based cooking techniques, ingredient substitutions or setting up your plant-based pantry?