Not Out of a Can Baked Beans
Servings: 6 Calories: 80 Carbs: 14g Protein: 4g Fat: 0g
Ingredients:
1 14oz can of Northern or Cannellini Beans, rinsed and drained
2 Shallots, finely chopped
4 Mini Sweet Peppers, chopped
2 teaspoons Garlic Powder and Paprika
1 teaspoon Black Pepper
¼ cup Water
1/3 cup Reduced Sugar Ketchup
¼ cup Walden Farms Pancake Syrup
¼ cup Apple Cider Vinegar
2 tablespoons Yellow Mustard
1 tablespoon Hot Sauce (we used a mild hot sauce)
Instructions:
Spray medium sized saucepan with non-stick cooking spray.
Saute shallots and mini peppers until soft.
Add in remaining ingredients to saucepan.
Bring to a low boil for 25-30 minutes while stirring occasionally. Enjoy!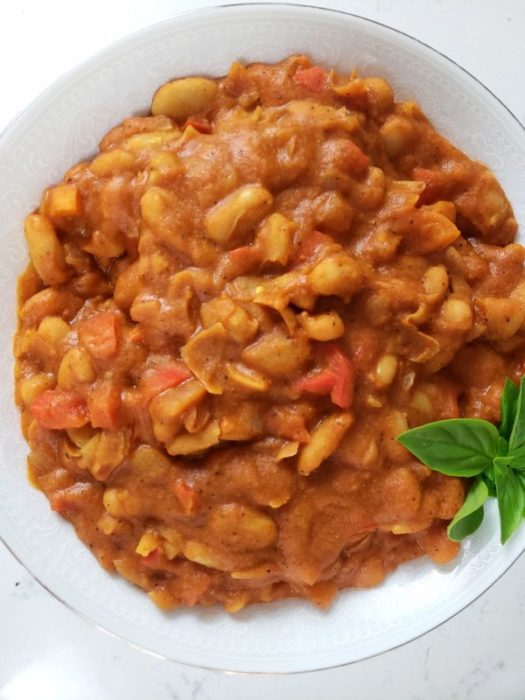 Want help with plant-based cooking techniques, ingredient substitutions or setting up your plant-based pantry?