No Bake Banana Cream Protein Pie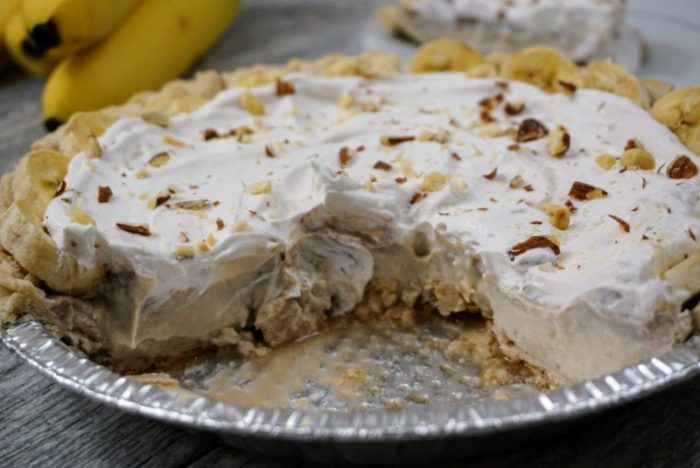 Servings:  8      Calories: 219      Carb: 23g    Protein: 9g     Fat: 11g
Ingredients:
1 whole wheat pie crust
3 medium bananas
1 container of soft tofu
1 scoop vanilla protein powder (Sprouts brand)
¼ cup unsweetened coconut milk
1 cup coconut whipped cream
1 packet organic Stevia
Instructions:
Cook pie crust according to package directions.
Squeeze excess water from tofu with paper towels or cloth towel.
Combine 2 bananas, tofu, protein powder, unsweetened coconut milk and Stevia in blender. Blend until smooth.
After pie crust has cooled, fill with banana filling from blender and spread evenly in pie crust with a spoon.
Slice the third banana place along the outside of the pie crust.
Refrigerate overnight (or place in freezer for about 30 minutes to set if eating right away)
Top pie with 1 cup of coconut whipped cream before serving. Spread whipped cream evenly on top of pie with a spoon or rubber spatula.
*NOTE – This can also be served as a banana protein pudding by placing the pie filling in glasses or small cups instead of the pie crust.  This will alter the macros since you will not be using the pie crust. 
Want help with plant-based cooking techniques, ingredient substitutions or setting up your plant-based pantry?