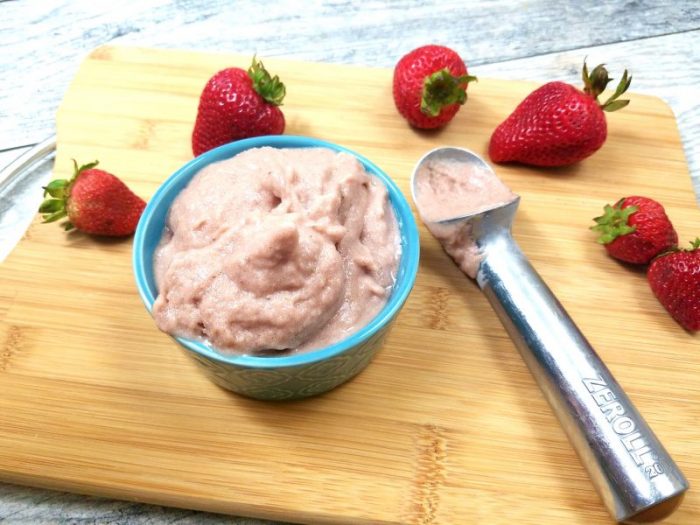 Servings: 4 Calories: 127 Carbs: 24g Protein: 6g Fat: 1g
Ingredients:
3 medium to large bananas, frozen
1 cup strawberries, frozen
½ cup unsweetened coconut milk (you can also substitute almond milk)
1 scoop Sprouts Vegan Vanilla Protein Powder
Instructions:
Place all ingredients into a blender.
Blend until smooth, about 3-5 minutes. Pause the blender periodically to scrape down the sides with a spoon.
Transfer ice cream to a Tupperware container and store in freezer for about 30 minutes before serving. Stir periodically.
Want help with plant-based cooking techniques, ingredient substitutions or setting up your plant-based pantry?