Servings: 12 Calories: 77 Carbs: 12g Protein: 3g Fat: 2g
Ingredients:
2.5 cups rolled oats (you can use gluten-free)
¼ cup whole almonds
10 dark chocolate chunks, halved (you can break in half with your hands)
3 tablespoons Walden Farms Pancake Syrup
2 tablespoons unsweetened applesauce
1 teaspoon cinnamon
1 teaspoon ground ginger
¼ teaspoon nutmeg
1/8 teaspoon cloves
Instructions: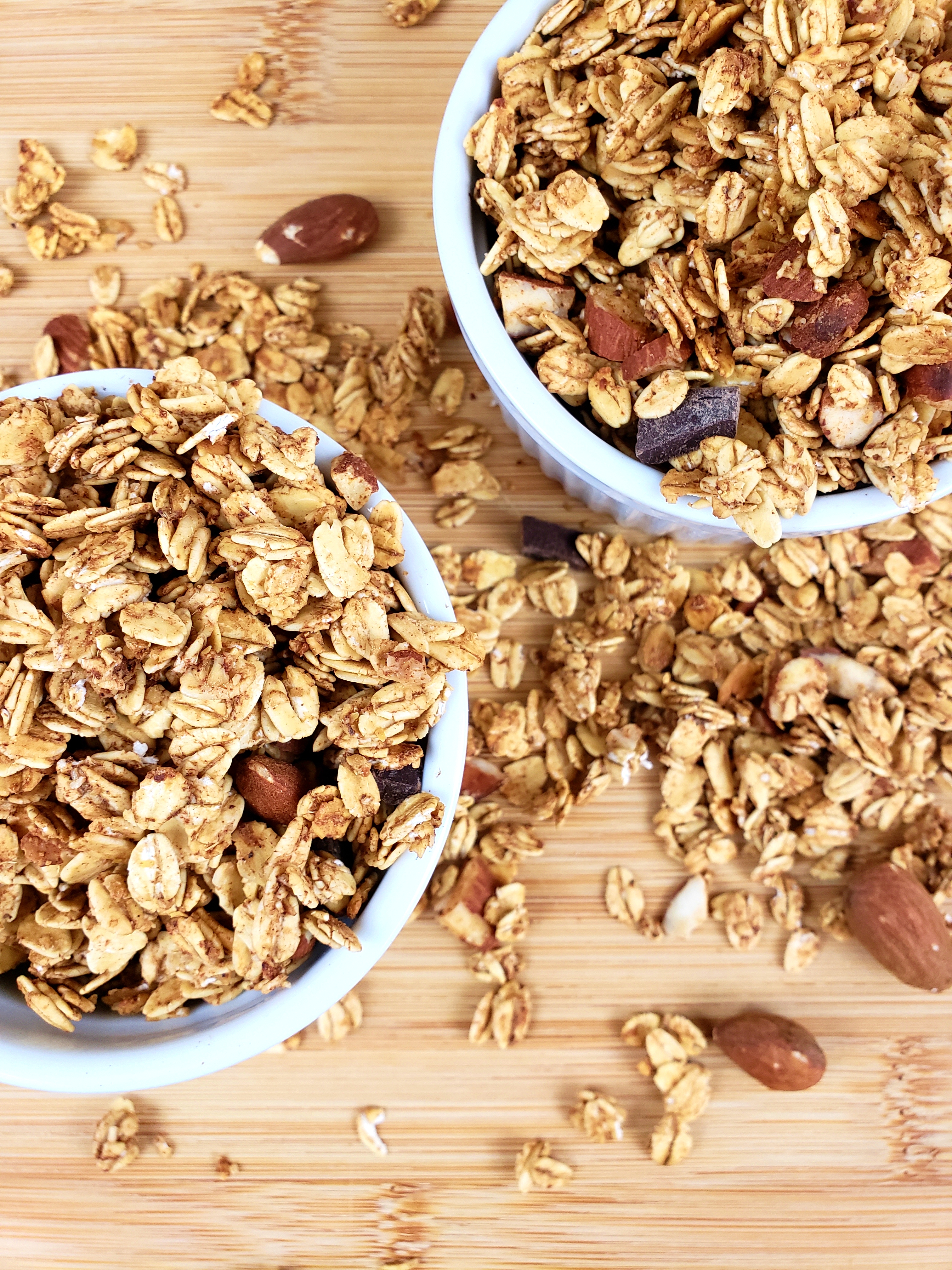 1. Preheat oven to 325 degrees. Line a baking sheet with foil and spray with non-stick cooking
spray. Set aside.
2. Finely chop the almonds with a knife and set aside.
3. Place the wet ingredients in a large mixing bowl and stir together with a fork. Add
the dry ingredients. Use your hands to mix everything well, ensuring that the oats
are evenly coated.
4. Spread mixture on the baking sheet. Bake for 20-25 minutes or until the granola is browned.
Stir the mixture periodically during the cooking process.
5. Allow granola to cool before adding the chocolate chip pieces.
6. Store in Tupperware or mason jars!
Want help with plant-based cooking techniques, ingredient substitutions or setting up your plant-based pantry?