Servings: 4 Calories: 120 Carbs: 8g Protein: 8g Fat: 5g (macros are for tempeh bacon only)
Ingredients:
8oz tempeh (1 package)
2 tablespoons Braggs Liquid Aminos (you can sub in a low sodium soy sauce)
1 tablespoon Walden Farms Pancake Syrup
1/2 teaspoon garlic powder and black pepper
1/4 – 1/2 cup of water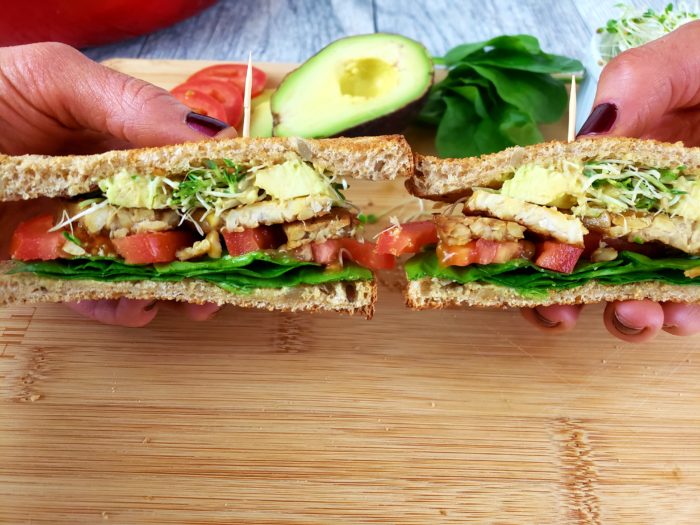 Instructions:
On a cutting board, cut tempeh into ¼ inch pieces.
Spray large skillet with non-stick cooking spray and put it over medium high heat. Add tempeh and cook for 3-5 minutes or until golden brown.
Add Braggs, Walden Farms, garlic powder and pepper. Stir until the tempeh is evenly coated.
Add the water to the pan as needed throughout the cooking process. Stir and flip periodically.
Let tempeh brown in pan for 2-5 minutes.
Assemble sandwich with your favorite toppings and enjoy!
Want help with plant-based cooking techniques, ingredient substitutions or setting up your plant-based pantry?